After a couple of days in develpment, KNIGHTS finally has a website of its own!
However it isn't a milestone for the game itself alone, but for future projects as well, given how easy it will be to give them pages of their own after this one.
A contact page has been added for troubleshooting and bug reports when the game first launches, as well as all of the handled social media links are now displayed.
Looking forward to add content for both this and future projects on the site. (Still have to do the main page however =w=, one step at a time though)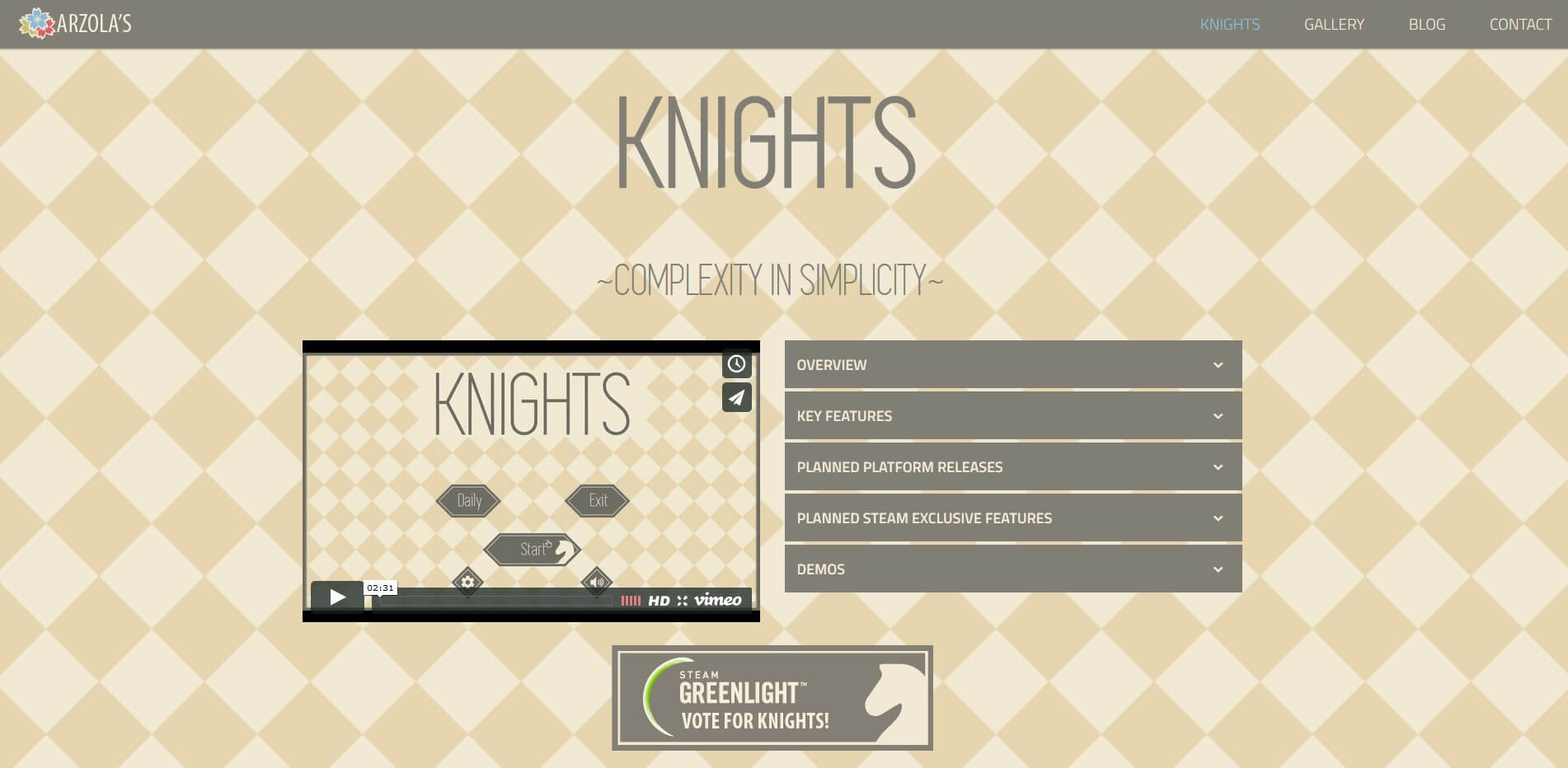 But what are you waiting for? CHECK IT OUT!