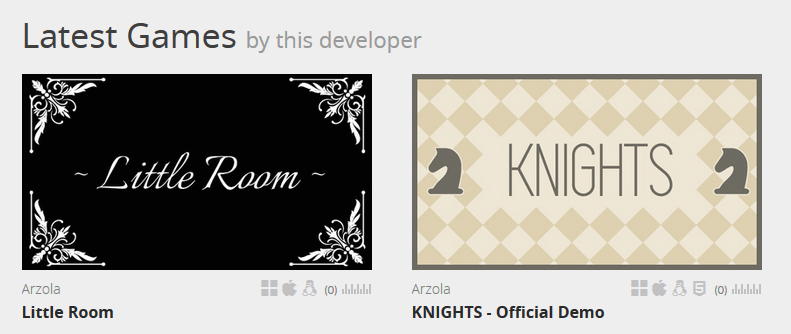 A few days back, the little side project by the name of Little Room was finished.
The game is free to download, but I decided it would be best to spread it as much as possible. That's why Little room is now available in both itch.io and GameJolt!
One more platform to add to the list.
I believe the amount of websites that allow you to upload your free games for download, not online play, is rather limited. And with the WebGL technology from Unity still under development, it will take some time before Little Room gets on Kongregate or NewGrounds.
That time will come eventually though, and for now I will keep looking for places to share this little mood changer.
That is all from me this time,
As always, thank you for reading.