The Magic Of Scriptable Objects
Before actually proceeding if you don't know what Unity's Scriptable Objects are, you are missing out on something that will ease your development. Be sure to check them out.
Scriptable Objects are one of those things that once you know them, you will try to incorporate them for any module you are working on.
But if that is the case, then you are likely to have dozens of them that you can make. After a certain number it just becomes just unpractical to make a create asset menu for each, so that is where this little tool comes in.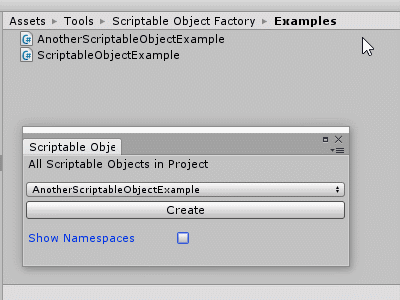 Download The Tool
Once on your project, just go to:
"Tools > Project > Scriptable Object Asset Creator"
And let the magic happen.
The Repo was recently created, so many (already finished) tools are missing. Expect it to be expanded on the following days.
That is all for today, just wanted to share a tool in case it was of use for anyone else o:
But Like Always…
Thank you very much for reading my blog :3
Do you like MAKING games?
Are you a game developer and enjoyed the content? Remember you can always subscribe to the GAME DEVELOPER newsletter for FREE.
Don't worry, you will ONLY receive notifications on game development content, which include helpful game development tutorials, tips and tricks directly on your inbox.