The Neat Tool From PC, Now On Your Unity Scene Editor
We all have to make a note from time to time, especially if we are prone to forgetting things from one minute to the next. And when making games that isn't the exception, as you are likely to forget to fix some bug, finish setting up a scene, or which wall had a secret behind it.
So, what if you could have little post it notes directly in your Unity Scene? Well, today is the day you can do just that.
A To-DO list, as a way of marking places with bugs, or even as an idea list, you can now write down anything you need. And the best part is, these notes mark themselves as "EditorOnly", so they will be ignored from builds, esentially auto-cleaning themselves!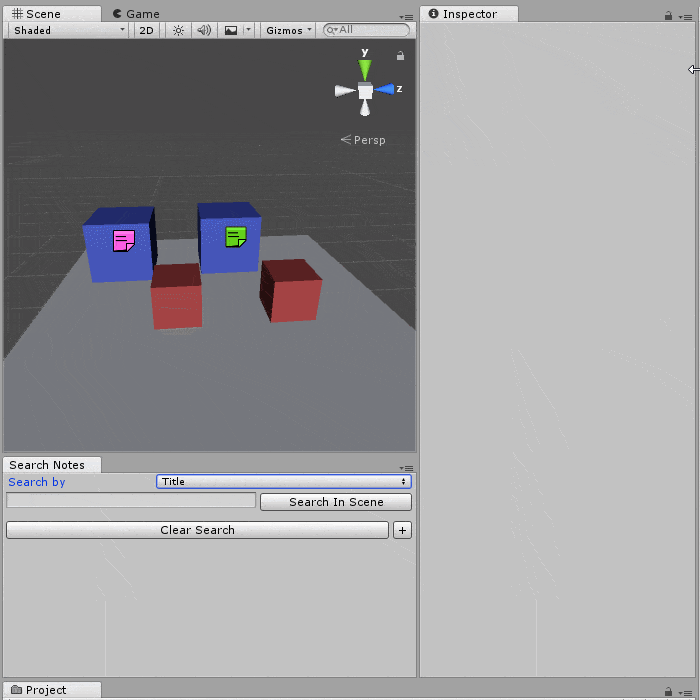 Once on your project, just go to:
"Tools/Scene/Sticky Notes"
To either create a new note, or open the search window to look through the active scene's notes.
Letting you know that what you just read about, was ONE of several FREE tools that you can get on the Unity Development Tools Repository. Again, they are FREE so just go see them, there are neat things in there 🙂
That is all for today, a small treat for all you game developers out there. If you want to share what you did, feel free to do so, that would be lovely!
But Like Always…
Thank you very much for reading my blog 🙂
Game Developers, Hear This
It is more than likely you are a game developer given you are reading about tools. 
Just wanted to extend you an invitation to subscribe to the GAME DEVELOPER newsletter for FREE.
Don't worry, you will ONLY receive notifications on game development content, which include helpful game development tutorials, tips and tricks, and updated on new FREE dev tools directly on your inbox.