Coding Your Animations Has Never Been Easier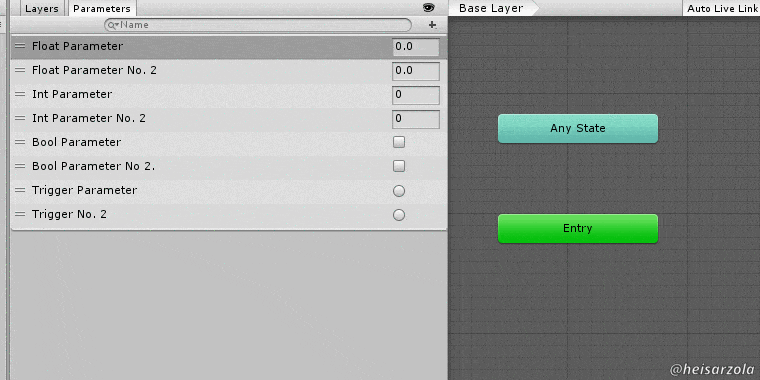 If you are making a game with some level of complexity, chances are you ended up using Unity's Mechanim Animation System.
If so, then you might also have noticed that in order for the animations to blend or change into one another, you need to change animator parameter values to do so.
The problem is that to identify them, you need to provide a the CASE SENSITIVE string name you gave them. And if you aren't careful and make a typo, or the parameter has an empty space at the end you didn't see, well then you are going to have a bad day.
This is a tool that is focused on preventing that, by providing a drop-down list of all valid parameter names from an Animator. So no need to manually type in anything.
Without further ado, here you go. Enjoy~
The tool itself is plug and play, just install and then add the:
[AnimatorParameter] attribute before a serialized string variable to use it.
What you just read about was one of several FREE tools that you can get on the Unity Development Tools Repository. Again, they are FREE so just go see them, there are neat things in there 🙂
Hope this little attribute gets to save you from frustrating times, we can all do without those.
Also, that is all for today's blog post, so hope you liked it.
But Like Always…
Thank you very much for reading my blog 🙂
Game Developers, Hear This
It is more than likely you are a game developer given you are reading about tools.
Just wanted to extend you an invitation to subscribe to the GAME DEVELOPER newsletter for FREE.
Don't worry, you will ONLY receive notifications on game development content, which include helpful game development tutorials, tips and tricks, and updated on new FREE dev tools directly on your inbox.