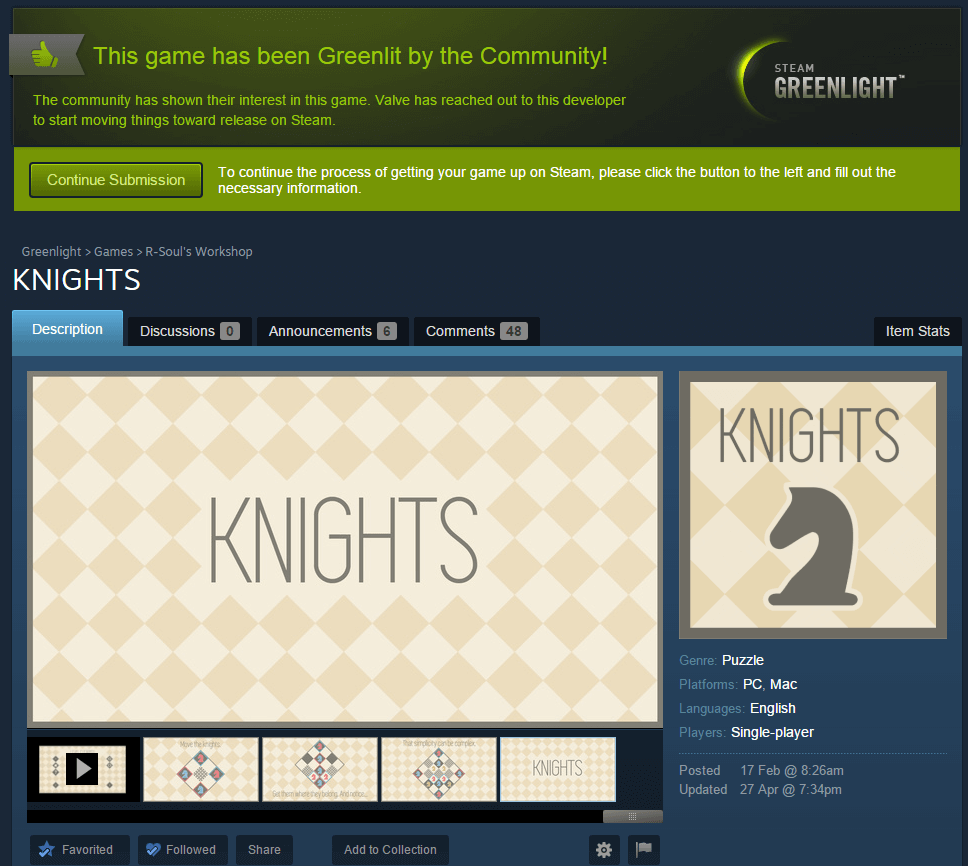 It took some time, but the big new finally arrived, KNIGHTS got Greenlit!
What does this mean? Well, it basically allows KNIGHTS to be sold worldwide on the biggest online retailer for PC games, Steam.
It truly has been quite the ride, but nothing feels better than seeing what has been accomplished so far.
All that there is left before it hits Steam, is for me to take care of all required paperwork, implement Steamworks to the game (achievements and cloud sync) and of course send test copies to guarantee a pleasant experience for those that decide to play.
The price? A mere $1 USD or your regional equivalent.
Regardless of how many copies it sells, it sure is amazing that what started as a time killer grew and allowed all this to happen.
Let us hope that this is the first of many titles to come!
Again, thank you very much for everyone that supported KNIGHTS, you will not be forgotten.
But as always,
Thank you very much for reading my blog.